Create an Inbound & Outbound Marketing strategy
From school-going children to older people, everyone agrees that easy-to-use and pocket-friendly prices of the internet and smartphones have tempted users to shift from their keypad phones for the last few years. And for the exact cause, the sellers or business persons are also changing their marketing way by following them. They are now focusing more on inbound marketing. Currently, no doubt this marketing concept is widely used, but outbound marketing is still a viable option for selling.
However, both inbound and outbound marketing have pros and cons, so it is best to combine them to convert more leads to customers rather than rely on only one concept.
This post will discuss how you can create an inbound & outbound marketing strategy to grow your brand. Let's read this page!
Outbound and Inbound Marketing- What's that?
Outbound marketing is considered the traditional and old marketing strategy where a company first moves its step forward to creating contact with the audience or its potential customers. You can think about this type of marketing as a megaphone strategy because marketing is done by a 'push' message out to the customers to get them interested in a product or service they are selling. The company starts the conversation and, without caring for the need and requirements of the customers, just pushes messages out to them.
Some examples of Outbound marketing are billboards, advertisements on television and radio, cold call, cold email, trade shows, press releases, seminars, print media, and so on.
Inbound marketing is just the opposite of Outbound marketing. This type of marketing is understood as a magnet because it focuses on attracting or pulling customers in with great customer-interest content. Inbound marketing is a strategy where you need to create content and publish it on your website to spread brand awareness. On reading such content, your customers show interest in your product or service and potentially purchase.
Some examples of Inbound marketing are SEO, SEM, content marketing, Email marketing, newsletters, and more.
Now you have a clear about what the two types of marketing are. As companies are now using both marketing types to reach their target audience, creating and having an inbound and outbound marketing strategy is essential.
Outbound and Inbound Marketing strategy
Outbound marketing strategy
Let's first focus on creating an outbound marketing strategy.
Outbound marketing is different from typical target-oriented marketing to convert customers. It creates brand awareness among vast audiences. So let's start creating a strategy keeping this in mind.
In order to grab a pool of people or your clients, you must be clear about what you have exactly to offer. Then through the marketing campaigns or promotions, you can proceed further. In outbound marketing, the platforms used to promote offerings varies depending on B2B or B2C. B2C products are usually preferred to advertise on mainstream media in view of the target audience size. But for B2B products, you are required to choose more niche platforms. Moreover, when you are trying to boost sales, mention some attractive elements you are offering, such as offers or discount coupons during the promotion to encourage and attract the audience to make a purchase.
To successfully make your product purchased, you need to choose the right marketing way to promote your offerings. Also, collect audience-related data to analyze their requirement. Even if you are researching, do not neglect or stop what is currently working for them regarding products or services, customer support, and marketing efforts. Monitor the habits, likes and dislikes, content consumption preferences, engagement, feedback, etc., of your customers to choose the right platform to display your offerings.
Almost all the seller or company keep their presence on the online platform. So you are required to find out your main competitors present in both online and offline modes. Keep an eye on them what they are doing and find ways to stand out from them. Adopt ambush or guerrilla marketing to outmanoeuvre your competitors. Ambush marketing is a tactic to advertise own product in a place where a similar type is already being promoted by other companies or by their competitors. For example, Coca-Cola and Pepsi, Adidas and Nike, etc.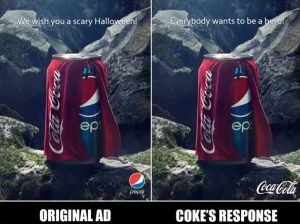 Create campaign messaging
Make a list of key messages in a clear and unique way that you want to disseminate to your audience. Campaign messaging is essential to properly represent your brands to your customers by highlighting the value of your products. 
The campaigning messaging should consist of a campaign name, headline, catchy slogan, and hashtag. You may also add a brief tagline that tells the story about your brand to attract more customers. This makes them recall your brand. Remember that your messaging must convey value or benefits to the users who accept your offerings. 
To run the campaign for your brands, pick the right marketing channels based on your goal, audience, competitors, uses of the platform, and budget, and then go for either online, offline, or a combination of both. Here are a few channels such as cold email, direct mail, social media ads, cold calls, tv, radio, print ads, etc.
Once the platforms are shortlisted, prepare a strategy for each channel. For instance, to run social media ads, you need to plan the target audience, content, ad creatives, bidding, optimizing, and so on. Similarly, for the television ads, you need to select tv stations or shows by asking the station's advertising manager and purchasing your advertising time.
Now you have got an idea about outbound marketing strategy, so let's quickly learn the inbound marketing strategy.
Inbound marketing strategy
Inbound marketing focuses and works on targeting the audience. It is not like outbound marketing, where the advertisements are shown to random audiences. In this inbound marketing, you have calculative data of your audience to measure who to show your ads to. Thus you can quickly understand what your target audience wants to learn or buy, and then you can react soon. For instance, Facebook Page Insights provides you with detail about who your audience is.
Conduct surveys on existing customers and leads
A survey is the easiest method to know your target market. If you have an email list, you can send them a form to fill up. To make this work, you need to ask only one question: What is the issue you are facing with this particular product or service? By asking this question, your only goal is to understand the pain point they are facing so that you can create compelling content that solves their issue and will automatically grab their deep interests.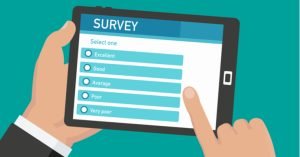 Create and post compelling content
Creating qualitative and compelling content is one of the essential features of the inbound marketing strategy. Rather than creating self-serving articles, create articles that value or benefit your customers. If your content does not fulfill your customers' requirements, no matter how hard you have worked or promoted your content or designed it to rank top in the search engines, you will still struggle to get new clients or customers.
Only understanding your customer's needs and making great content on that will not going to help you get new customers or leads. A creative and attractive headline is most important to define your content that will drive the most clicks and bring new traffic.
According to a study, negative headlines attract a little bit more traffic, such as a list of mistakes, things to avoid, worst strategies that lead to failure, and so on. But that does not mean you should always use negativity in the headlines.
Make your content attractive and visual
Human loves attractive and visual content. So to make your content more visible, keep your text's font size a little large, along with adding data, statistics, images, videos, shapes, tables, charts, graphs, etc. This will make your content more enticing to your readers.
Make your website mobile friendly
In inbound marketing strategy, your ultimate goal is to convert your traffic into leads and customers. As mobile is handier and is used for the maximum time, it is crucial to make your website easily accessible on all devices, especially on mobile phones. Your mobile-friendly website helps you to get more conversions.
Most of the time, people either forget or are reluctant to read lengthy articles or blogs. So free webinars encourage them to learn in real-time and clarify their doubts simultaneously. If possible, provide meaningful training or guidance through the webinar, which will make them more engaged and hence increase your leads as visitors.
SEO with keyword optimisation
To organically rank a website and achieve success, SEO is essential. If you don't use the keywords, your customers are searching for; you won't get found on their screen, which means no clicks, traffic, sales, or money. It is recommended to use your content-related, most popular keywords to be visible on the first page.