How Better Leadership Builds a Great Business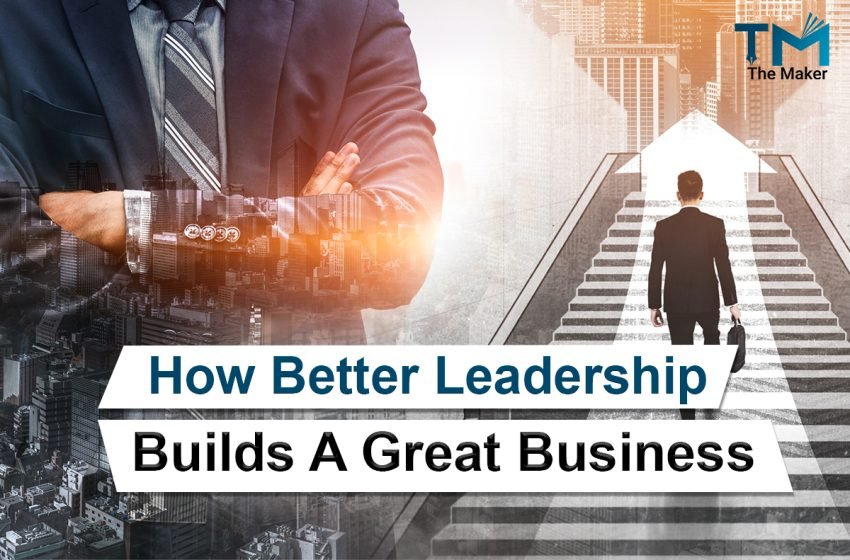 All businesspersons are nothing but themselves leaders. A good leadership of a true entrepreneur makes the business sustain for a long time in the market.  That's why they focus to gain and practice leadership skills. Sometimes they do courses before starting a business. Besides this, they follow leadership blogs and articles. Even many companies invest a lot in their leaders.
Leaders make an organisational vision, purpose and goal for which all team members work towards achieving. They lead and inspire their team members to believe in the mission and achieve targets and milestones. Being flexible a leader must create a win-win business solutions instead of competitive win-lose outcomes.
Here are some ways better leadership can build a great business. Go through this page if you are planning to introduce into the business.
Implement new vision
Every business owner have a vision of where they would like to be in the years to come. If you have a strong leadership qualities, you can implement the vision for your business. Further, you can make and manage your employees to work according to your vision. Moreover, a team with an outstanding leadership skills bring good results with a less effort.
Proper communication
When any important business decisions are  made such as a change in the decision or a new strategy, leaders must ensures that everyone in the company must be well informed, so that employees and departments remain intact and there is no scope for any miscommunication. A leader must ensure that information must be reached directly via email or staff meetings because information passes through one person to another looses its originality. You must remember that a little miscommunication can also lead to the imperfect execution of project.
Motivate employees
Good business leaders have the ability to motivate the team members to work in the direction of vision. It may be in the form of new opportunities, salary or bonuses, perks or the implementation of schemes or reward systems that can benefit all employees. Every company should recognise hard work and achievement wherever necessary so that staff can feel motivated  and continuously do their work.
Provide proper resources
Appropriate resources is essential for every business. Being a leader or a businessman, you must have the sense of proper resources for your company. With the right resources or tool, your company can run smoothly.
Moreover, you should remember that if your most of the employees develop a good leadership skills then they can confidently do their work. This will ensure more and better production of your company.
Additionally, your employees will get an assurance feeling that the company will have their back  in any situation. This also improve the interior working environment of the office.
Boost confidence
Great business can not be done without staff. So only hiring them is not going to fruitful for your company. You need to properly train them as well as boost their confidence. An employee who is dedicated and feel happy with the work can able to better involved in the company's journey and is more likely to stay loyal to a company. This will be a winning combination for the company.
Good sense of time
Time is everything because every work revolves around the time. As a leader, you need to do your own work as well as giving your team members enough time to solve their difficulties and show them the right direction for their professional development. Try to avoid multi task and focus on your particular work. Every day plan your day ahead of time so that urgent or unplanned activities do not consume too much of your time and you can stay on your track.
Problem solving
Problem solving is one of the skills of good leaders for achieving goals by overcoming obstacles. Knowledge of problem solving in business boost your business towards success. If there is a cooperation from your team members it is more easier for you to avoid the problems from coming.
Teach staffs instead of giving orders
A good leader knows well about how to explain others what is required instead of simply telling them. Such leaders can teach their team towards a  more collaborative and committed work environment.
If you are shouting at the staff members and trying to control them  to do certain things in a certain way then you are not going get the expected level of engagement that you are looking for. Good leaders should motivate them by teaching so that they can do well.