How to Attract More Revenue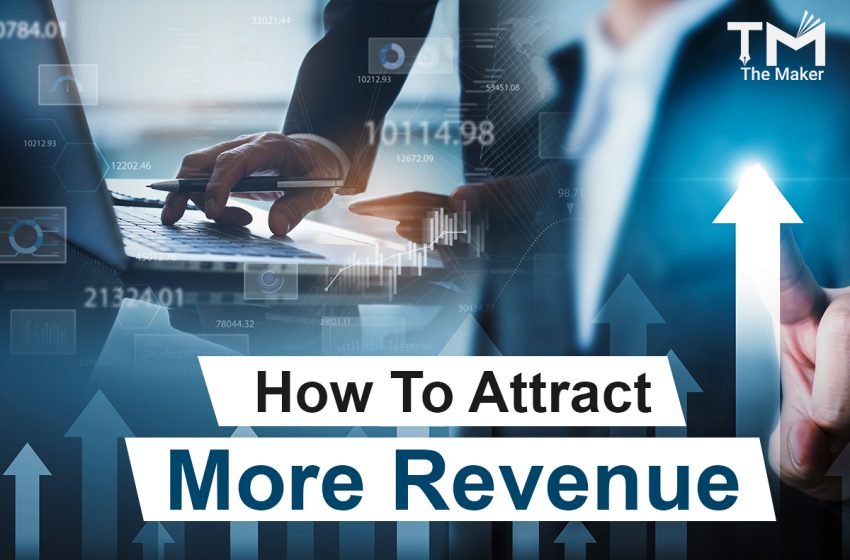 Sales are the top priority of any business as it is directly related to the generation of revenue. Sales and revenue are two completely different things. But they are strongly related. To grow your business, you just need to understand how these two words are related and how to coordinate them to optimize your profits.
The long-term sustainability and growth of a company depend on its sales number. All the functionalities, such as resource hiring, logistic planning, product development, and warehouse planning, rely on a single term, i.e., sales.
According to Pareto Principle, which is also known as the 80/20 rule, states that 80 percent of your sales revenue will generate from only 20 percent of salespeople.
Paying attention to this statement is essential as it signifies how to improve sales which are the vital source of income for a business.
In this blog, we will discuss what does attract more revenue means and how to attract more revenue in business.
What does attracting more revenue mean?
Any amount that comes into the organization's treasury is called revenue. A company can generate its revenue from sales, income earned from bank interest, or any other additional income from investments. Generally, companies are on the lookout for varied strategies to increase their sales to ameliorate their revenue generation.
So, in other words, we can simply presume that sales and revenue are interconnected, in which the income is dependent on the number of sales. Managing a smooth sales process is quite challenging, so knowing what drives revenue is where a company usually scratches its head.
How to attract more revenue in business?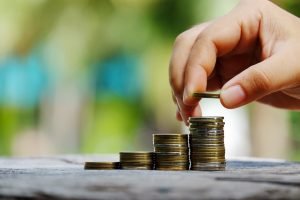 In this section, we will be going to learn about how to attract more revenue. Here are a few ways every business should follow to achieve optimum profits.
To enhance your sales, you have to expand your market reach to new prospects at new locations first. In a competitive business, you should not limit yourself to any specific area or group of audience.
Here's how you can extend your boundaries.
It will be beneficial to provide complimentary products or services to attract new clients or retain the existing ones. Explore and evaluate what your competitors are offering. Remember, an add-on feature or extra supply is something that usually attracts customers. It may also add new value to your brand. So while doing promotions, try to include it.
Moreover, it is a good idea to connect with other companies that could sell your product as a complimentary one to their original one. In this way, sales can be increased with a little expense.
Expanding to a new geographic market means a new geographic range where you can target and attract new customers.
Refine your pricing strategy
 Price is one of the critical factors that can influence your customers to decide whether they should go with you. You need to understand that low prices can make your product or service cheap, and you may also suffer from loss. On the other hand, a high price can make you overpriced, and your customers may start rejecting you. But in both cases, you may not be able to bring in new customers. For that, you need to analyze what your customers are feeling about along with what your competitors are charging, then decide your price. Besides this, according to the market condition, you need to adjust your price.
Discounts and offers could work like magic if you implement them well. They attract more customers to make a purchase. Discounts and offers could be of various types, such as seasonal, conditional, and quantity based. It creates massive buying opportunities in the customers' minds and tempts them to buy.
Nowadays coupons are trendy. Those who do online shopping regularly may familiar with coupon codes. Earlier it was distributed in magazines and newspapers.
Communication is one of the essential sales strategies every company should follow. Interact effectively with your customers; otherwise, someone else will do and may take your customers. Resolve their every query, even the minor ones. They will appreciate this and will attract more of you. Always provide your customers with excellent customer service. You may conduct events or programs to educate and communicate with your existing customers, especially on your new products or services or any additional offerings.
Open multiple payment options
Multiple payment options allow your customers to make hassle-free payments easily. To sustain in the fierce competition, you need to introduce various payment options for your customers like cash, credit cards, debit cards, online transfers, EMI options, mobile transactions, app payment, and others.
Your website works as a mirror of your business. So to increase your sales, you must need regularly update your website with accurate and essential information. Review and redesign if they fail to properly convey any image or message you require to present to your customers. Moreover, take benefit of social media. Create an account on various social media channels to engage with your customers as well as get feedback.
Along with this, you can use online tools to generate leads. Generally, to maximize the leads, many marketers use online tools.