Top Health-tech Startups In India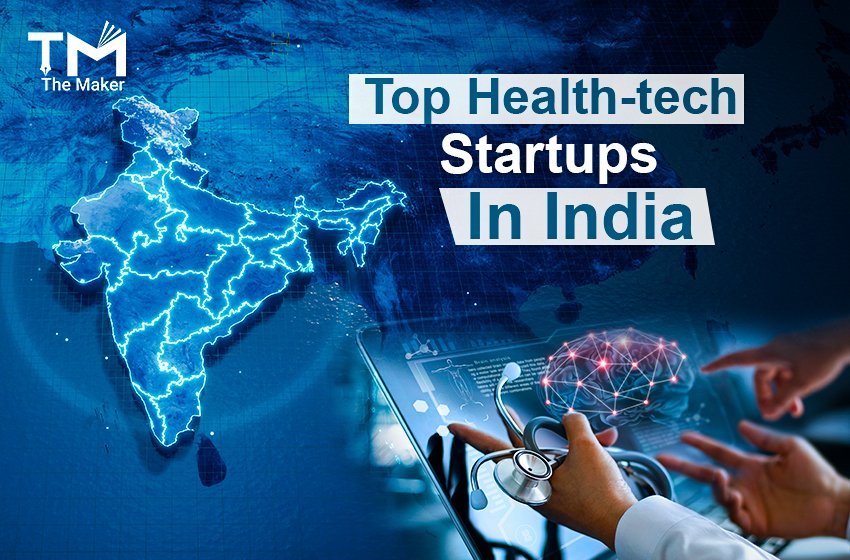 Thanks to the COVID-19 pandemic! It has kick-started India's startup ecosystem. However, today, we're going to focus on the health-tech startups that are topping the charts lately. Considering the overall scenario, we currently have 7,598 HealthTech startups in the country. It offers a variety of services, such as regulating health conditions, detecting diseases and illnesses, and connecting doctors and patients.
EKA Care
With more than 20 million subscribers, the platform connects the audience with doctors, records medical reports, schedules appointments, and schedules teleconsultations. It has also modified the app to enable heat rate regulation. It allows medical labs to upload blood test results on the patient's profile digitally.
Cult.fit
Cult fit is an online as well as offline service provider that offers pre-recorded live and on-demand fitness, meditation, and yoga classes. It operates on a membership-based model. Additionally, it offers mental well-being, healthy meals along with primary care. Users can further keep track of their performance while competing with others on the platform.
Innovaccer
It's an innovative platform designed specifically for healthcare organizations. It aims at ensuring the better health of the employees. The platform collects, analyzes, and delivers a patient's health situation. It flaunts some amazing features, such as AI-based engagement and decision support tools. You get to enjoy multiple features, such as virtual care networks, SDOH management, and remote patient monitoring. Other solutions include CRM, surgery optimization, referral management, etc.
Tata Digital Health
Tata Digital Health brings a series of software solutions for better practice management of clinics and doctors. It flaunts a variety of products, such as Electronic Medical Records, and cloud-based health records. Further, it hosts practice management for appointment scheduling and preparation of prescriptions & invoices. Remote monitoring allows remote management and regulation of chronic patients, online telemedicine platform for healthcare experts, Virtual care+, etc. Plus, it also offers diagnostic solutions for Lab On Rent clinics.
VivaLyf Innovation
Launched in the year 2021, Duvvuru Varshitha Reddy and Vimal Kumar established it with an aim of using technology to address grave healthcare challenges. For instance, one such issue that India is facing right now is diabetes. Around 400 million+ people are affected by it, and they are looking for a secure way to measure the glucose level in their bodies.
This is where VivaLyf comes in to offer a smart glucose meter to address the issue. Place your thumb on the top, and the device will measure your glucose level. Speaking of its reliability, it operates with 94-97% accuracy. Currently, the company is in the process of accumulating capital to market the device.