A success story of Fastech Fashion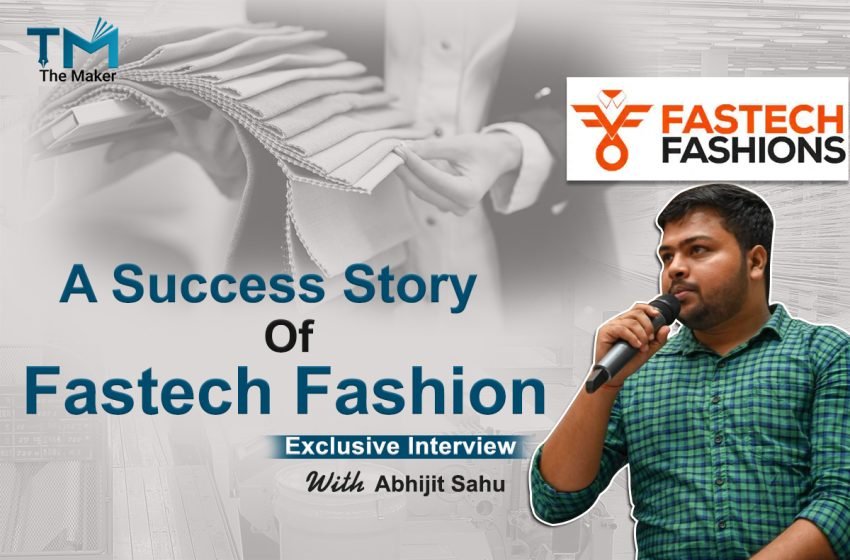 Today everyone wants a unique identity. And to build that identity, a firm goal is needed. Has anyone ever arrived at their destination without setting a target? Employment is probably the most discussed topic these days. Some want to do business, some want to get a job, some want to farm, and some want to go abroad to work. Everyone has different choices.
But nowadays, starting a startup business, establishing its base, and earning in your own state is a great thing. So let's talk to Abhijit Sahu, a startup business entrepreneur from Odisha, and find out his startup story. Also, is there any importance of startup companies in Odisha? How can one get success in it? A special discussion about all this.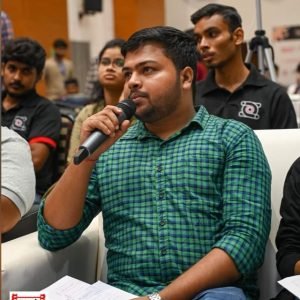 What is Abhijit Sahu's startup story?
– I am the CEO of Fastech Fashion Private Limited. Today, at whatever level this company has reached has all been possible for me and everyone associated with me. I was studying at NIT Rourkela. In 2017, when I was in my second year of engineering, I and some of my friends started our startup -FTBI. It was within the NIT campus itself. They gave us space to set up an office free of cost. We thought that in our startup, we would think about Odisha. That means you can see that the textile market requires a lot of skilled people, and we have such people in Odisha. But the main problem is the lack of good opportunities in Odisha, which forced them to work in other states such as Surat, Ludhiana, Tirupur, etc. We have a sound training system to become skilled, but there is no place for employment. Keeping these things in mind, we thought that Odisha should become a Garment and Textile hub. So we went out to different places and researched this business.
We went to Tirupur and saw that many Odia people are appointed for positions like managers, supervisors, and workers in the cloth factories. So after discussing with them well, we told them the purpose of our company and selected a competent and skilled team among them, and hired them for our startup. We set up the first manufacturing unit on our NIT campus. First, we made our college dress. Then gradually, our work spread, and we got orders from schools, colleges, and corporate companies. We made uniforms for them. Not only that, but also we manufactured masks, PPE kits, etc., in collaboration with the government during Covid-19. Our Fastech Fashion Private Limited has been running for four and a half years. And currently, we are working not only from Odisha but also from Bengaluru. I hope that our startup chain will reach everywhere like this.
What does Fastech Fashion Pvt Ltd provide?
-It is a garment manufacturing unit where we manufacture superior fabrics like school and college uniforms, corporate company dress codes, designer t-shirts, etc.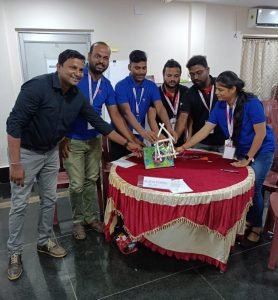 How did Fastech Fashion Pvt Ltd reach people?
-Actually, we have not hired anyone for our company's marketing yet. As we have been working since our college days, we got good contacts, and they are the ones who keep promoting us. I, and one of my partners, Subhrajeet, receive work orders directly. And the schools or colleges with which we have worked are the ones ordering us repeatedly. My entire company and I have one motto: The right price for the right thing that means value for money. We are able to provide services to people today due to good connectivity. No matter what the medium is, there should be a good connection.
How much complacency is there in startups?
– Everyone may have different opinions about startup businesses. But it's big for me because I'm working together with my friends. From the beginning to till date, we have been running this business with our own willpower. The entire management team of my company is my whole family. Today 40 members are working here, and everyone is very diligent about their work. That's why I have to take this company forward. In business, profit and loss are common but tackling them with patience is the greatest thing.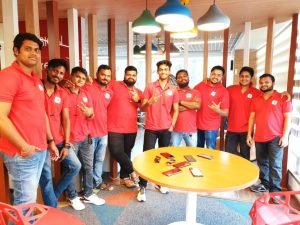 How are 40 employees being paid?
– Everyone thinks that startup companies should never be trusted. But I will say that where there is no hope for life, what is the value of the company? Therefore, if you have a strong will, work with faith in it. The 40 employees that our company is paying today have not been possible overnight. It is four long years of effort and hard work. At first, we started with just three of us. And from the beginning till today, whatever the core team of the company we have, we never take the profit for ourselves; instead, we reinvest it for the betterment of the company. So gradually the work is increasing and so is the number of people. People go out of Odisha for two reasons first, for the higher salary, and second for Job opportunities.
But one thing we should not forget is that suppose the price of something is Rs. 30 in Odisha, then the cost of that thing outside Odisha is Rs. 80. That is why people need to understand whether they should stay in their native state with family members on low wages or go out.