Digital Marketing: The best way to grow all businesses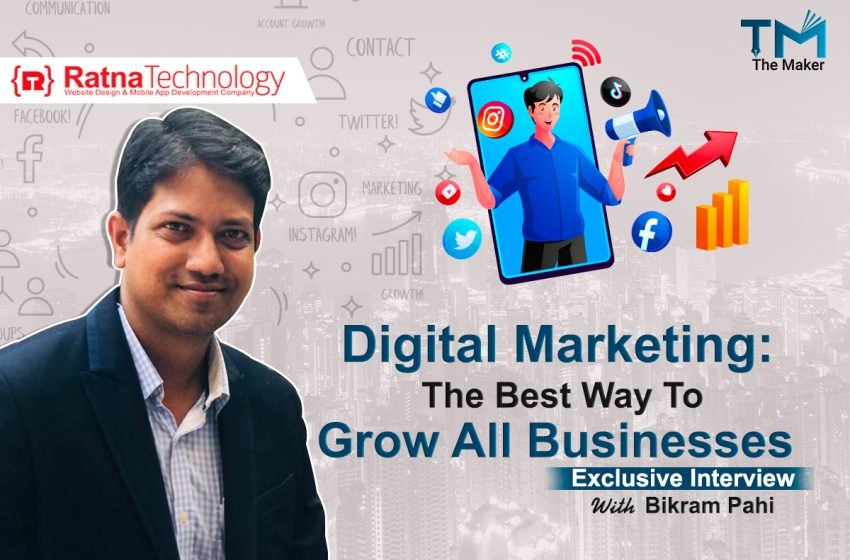 Usually, when it comes to business, marketing comes up because, without marketing, businesses can not grow. Now marketing means digital marketing. Digital marketing has become a great way to promote your business. But before adopting digital marketing in your business, you need to know what it is and why it is crucial. That is why we will discuss with Bikram Pahi, CTO of Ratna Technology, a digital marketing company in Bhubaneswar and find out how he is doing digital marketing.
1- What is Digital Marketing?
-Digital marketing is a new way to take forward your business. There are only two differences between digital marketing and general marketing. Usually, you make hoarding and poster banner for your product marketing and advertise it in different places. But in digital marketing, you can reach your business to various customers without doing all this. And you can even take your business online by working from home.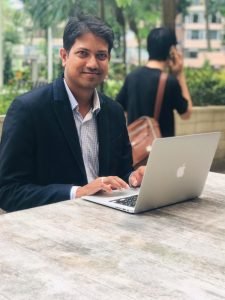 2-Why did you think of digital marketing?
-We have never planned digital marketing from the beginning. At first, we were working as software developer web developers. But when we see how our near future is transformed into a marketing field digitally, we also plan to move on this line because we can connect with the people of our country or abroad wherever we want. Once people know about our business plan online, we can get national and international clients. We ventured into digital marketing, and now we are working digitally in all kinds of people's businesses. In digital marketing, we first worked for our own business then after achieving success, we started working for others.
3-What are the types of clients you are getting? And how do you serve?
– In digital marketing, we get different types of clients. So we first see what their business is, and according to the nature of their business, we provide them with a digital marketing plan. Because for all businesses, digital marketing or online promotion is not necessary. Therefore, through digital marketing, one must first understand the client's needs and then work accordingly. We get clients from various types of companies, websites, and e-commerce.
4-How does digital marketing help in business?
– Today, digital marketing is essential in business.
If we look at the example – then you must have heard about movers and packers. One who provides service in goods shift during house shift. They provide their services online, so whoever needs them can contact Movers Packers by searching online. But if an agency does the job, then you have to go to the agency before your home shift. And there is no guarantee that the correct service will be available. So in today's time, it is beneficial to go business digitally. Everyone has a smartphone, so things are quickly and conveniently available at their fingertips.
Imagine a spice company putting up a poster on Rasulgarh street to do its branding. That means they did offline marketing, but as a customer if you don't go to Rasulgarh Street, you will never know about that masala. And there is a possibility that a maximum of 100 people looked at that poster. But if the advertisement for that spice appears on your phone, you can easily know about it and buy it online. That means you can reach lakhs of people. Therefore, digital marketing is beneficial for both the businessman and the customer.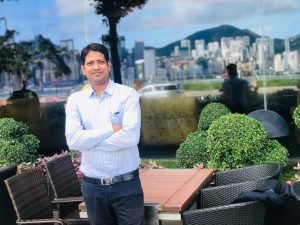 5- How successful is a career in digital marketing?
– Digital marketing is the future of the coming world. India is slowly progressing in digital marketing. We are undoubtedly still behind in digital technology, but our future lies in it. Unfortunately, many don't understand what digital marketing is. So such people do not take their business digitally. But there are good courses in digital marketing as a career. If one wants to study, then he can definitely get job opportunities in big companies. Because the whole country will need it further.
6- What to say to individuals doing business in digital marketing?
– This is an excellent field to earn money. But you can not do digital marketing by knowing only tips. We have to understand all the advanced techniques and work accordingly. So whoever works in this field should leave the traditional way of working and move on. Otherwise, there is a high chance of getting out in the cutthroat competition. Moreover, always do digital marketing only by doing business analysis.
Today we discussed with Bikram Pahi to know his experience of running a digital marketing company and what one should focus on to make the future bright in this field.