Content Creation Process That Actually Works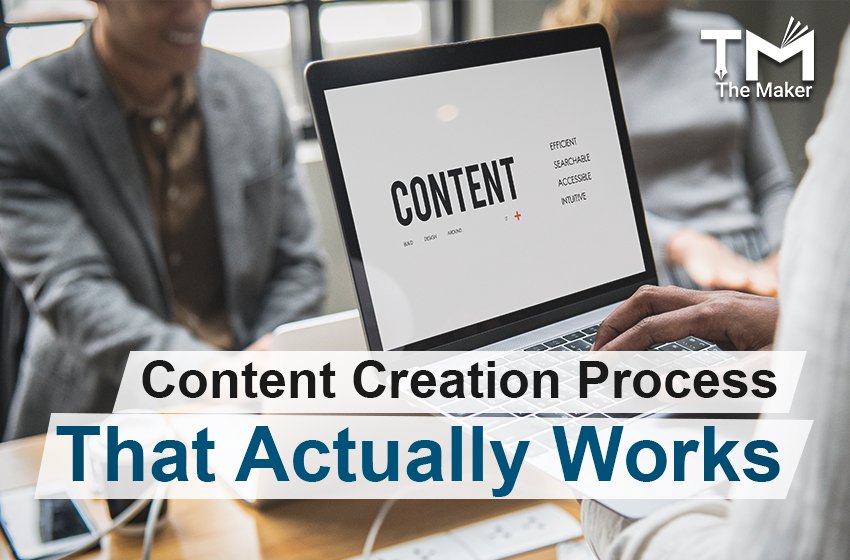 It is said that content is king. Content can be any form of the element that carries information for your audience. Content creation aims to inform and appeal to your customer using various forms such as text, images, graphics, video, or any other format.
When you create content, you are sharing useful messages or information with your buyers to attract them to your products or services through your websites.
Content is interlinked with business growth. It is fundamental for any business. Every company or marketer accepts content as a marketing strategy that is essential to the business.
Content Planning
Before creating successful content, you must know the purpose. Content is created with a dedicated purpose to attract the customer's attention. Then decide the type of content that will ultimately give you an idea to plan ahead and work on them. Also, overlook what your competitors' content says about the particular subject.
Content Creation
Content creation needs heavy research to gather the required information and ideas. You can also talk to your company's experts or in your field to collect and add unique data that can give high value to your writing. After collecting ideas for your storyline, write down possible headlines and subtitles. If required, select some visuals or actual footage that can enhance the value of your content. Moreover, you can also plan to add additional content pieces, such as a landing page, webinar, social media posts, etc., to make it more impactful. Before publishing, finalize your content by double-checking.
Content Optimization
Don't think only publishing content means your work is over. With the help of KPIs, you have to start monitoring your content's performance. Metrics such as bounce rate, pages per visit, and time on page will help you to analyze how engaging your content is for readers. Moreover, revise and update your content by regularly removing outdated information.