3 Areas You Need to Focus on in Business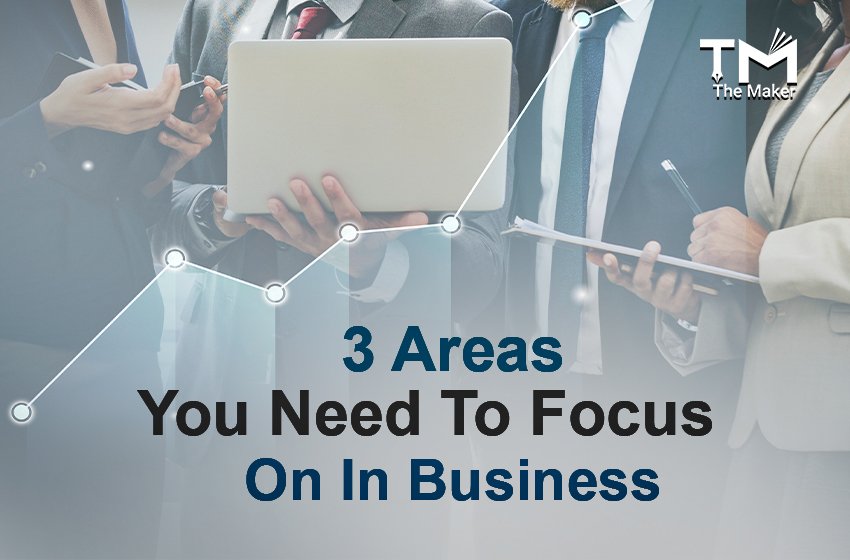 Successful business owners now know these three important areas. A clear vision of what your company is all about with good marketing and management can make your company successful. Work on these three important areas to strengthen your Business.
Marketing and Sales
Marketing and sales are an important part of the Business as it is the key to promoting your Business. Marketing is not just customer acquisition; it is something more than that. Fast growth and success come from stellar sales capability. Marketing means making people aware who are unaware of you, convincing them to buy your product or services, converting them into your regular customer, and then turning them into your raving fans. Effective marketing can attract more customers, which will ultimately generate huge income.
Operations management
Management is a most challenging task. Well managed and organized system will help to run your Business smoothly. Management means managing an organization, from your employees to producing a product and then delivering it to the customers. Engage the right people at the right place to get the right things done. Never allow team members to change your systems without your approval. Properly managing everything can take you to the achievement of your goal.
Finance
As everyone knows, no business can survive without money. It is like the lifeblood of a company. You need to understand how much your Business needs monthly to run and succeed. Revenue is important, so you must have cash reserves all the time to get through difficult times if required. When you are not managing your money well, your expenses are higher, which ultimately leads to a reduction in the profit that may further result in bankruptcy. So it would be best if you understood the value of cash flow and strategically managed it at every level.