Is real estate now a good career option?
There are no shortcuts to making money. But if an investment is made in the right way in the right place, then everything will grow gradually. There are many ways to earn money. But among them, real estate is the most profitable path. In today's time, many people are doing something to earn their livelihood. But they are investing more in business than jobs. And now, in India, people mostly prefer to do business in real estate. So today we are going to talk to a successful businessman Soumya Ranjan Rana who has made a good name in Real Estate. He is the Chief General Manager of Dibyansh Infratech and Multi project Pvt Ltd.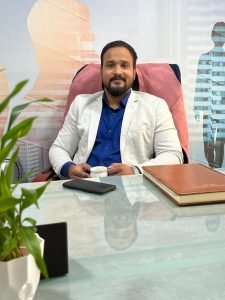 Why real estate? Why not build a career in something else?
-Automobile, telecom, small business, cab services, merchant navy; after investing my luck and time in all these, I turn to real estate line. I never dreamed of coming to the real estate path at first. But as far as the places where I worked, they, in some or other way, had connections with real estate. After doing my MBA in Vanivihar, I worked everywhere for a year and a half. But after earning handsome money in Marchant Navy, I decided to enter into real estate for better income. I have been working in real estate from 2012 to 2022.
How is the real estate market in Odisha?
Odisha is a Cultural Market, and real estate is an entirely cultural business. And people's emotions are deeply involved in it. People are very emotional about their money and their dreams. So if real estate is taken up systematically with honesty, then the real estate market in Odisha will grow exponentially."
What type of clients comes to you?
– There are different types of clients you will find in real estate. Someone needs a house; someone needs a plot; You can never find a kind of person. But as a businessman, if I am able to provide facilities according to their wish, then a good relationship can be established with them. Besides, I kept my PR strong from the beginning. That's why still, I have all kinds of clients, such as NRI, government officers, software, defense, and railway. So the better you deal with the client, the stronger your connection, and your business will run smoothly.
What is your experience of struggle and Success?
– "Success without struggle is worthless. I have reached 35 years today, but I can say that I have struggled till 32 years. When I started my career after my MBA, from the very beginning, I started ground-level marketing; while working in telecom, I did door-to-door marketing. At that time, there was neither a team nor any place to work sitting in the office. So I had to go around the market and do surveys and learn about people's interests, and on that basis, people slowly got to know me. And because I had established a good relationship with them, today everything became easier for my own company. And what remains is the matter of Success; no matter how much one gets Success, still unsatisfied, and I need another 8 to 10 years to achieve my goals. But now I can say that I am all in all successful."
What was the marketing scenario ten years back, and how is it now?
-" According to changing times, digital marketing is widely accepted because of online marketing. But ten years back, offline marketing was widespread, and the cost was also high. I still believe in offline marketing because offline marketing is more real than online. But our generation is updating, so we have to be too. Therefore, I am implementing two systems in my business.
Tell us about your company.
-"After working in real estate for 6 to 7 years, I have now started my own company with the partnership. In this, we are three directors, and I am running Dibyansh Infratech & Multi Projects Private Limited with a team of 15 people. I registered my company at the beginning of this year, and I have made a good business profit for all those in my contacts after leaving the job. But I am not a person who will be satisfied with little, I have made planning and strategy for the next 15 years, and I am making changes according to the requirement. My company focusses more on providing service. So if I reach my goals, all my staff will be in the best position in the coming days."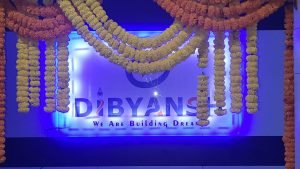 How do you understand your client?
– As there are different types of clients in this field,  different technics must be used to understand them. Some people come with more enthusiasm, but the deal cannot be finalized with them. But some people speak less and show less enthusiasm, and still, the deal can be easily finalized. I am also surprised that the one I think is not the finalist and another is selected. Therefore, I remain active in these fields and deal with clients easily and simply.
What are the tips you give for building a career in real estate?
– "Real estate ranks among the top in terms of income in the world market. I would like to say that for anyone who wants to pursue a career in it – the future is bright, even if there are struggles. For those who are unhappy with their ordinary income and hope to lead a life in luxury, real estate is a way for them to make more money in less time. Everything needs time and willpower. If someone is dedicated to his career and has prepared himself to face all kinds of problems, real estate is the best option."