Stop Building Employees! Build Leaders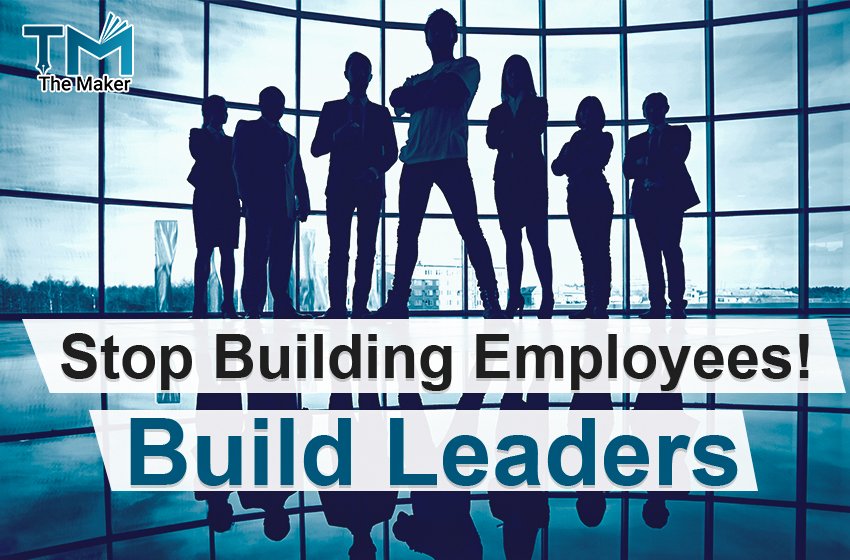 You have probably heard that great leaders are made, not born. Their inner urge transforms them into great leaders. It is very easier to become an employee and perform the task you are assigned, but there is more to productive leadership than that. An effective leader not only creates an impact on the team members but also on the company. Great leaders can contribute more to the organization in a more productive way.
Any company that believes in building leaders and helping its employees to reach their full potential will automatically understand what benefit the company got from them. Employees who aspire to become leaders always thirst to acquire new knowledge and experiences. They can able to deliver better results in any situation.
Read this article to know what those leadership strategies are and how to incorporate them.
Connect with your team members
Honesty, trust, and understanding are the base for connecting with them. Keep purpose, patience, positivity, empathy, compassion, etc., to maintain a genuine connection with your team members. Create real and personal connections with your teammates to build a strong accountability and exceptional performance culture. To build rapport with each of your members, focus on getting to know their interests, personality, strengths, weaknesses, hobbies, and preferences.
Encourage personal and professional growth
Cheer, motivate, inspire and encourage your team members; leadership strategies empower others to do their best and take on new challenges. Support them in tough situations so they can easily overcome the challenges.
Set clear goals
Fixed a clear goal or vision for your team members so that they can understand what they have to do. When you clearly fix an aim, they can understand well which track they must go through to identify achievements.
Give feedback about the performance
If you do not direct or give a reaction about their performance, they cannot know about them and their work and will never be able to improve. Improvement comes from constructive feedback, reviews, and accomplishment. Always try to celebrate their wins and praise them for their hard work.