Top Business Trainers in India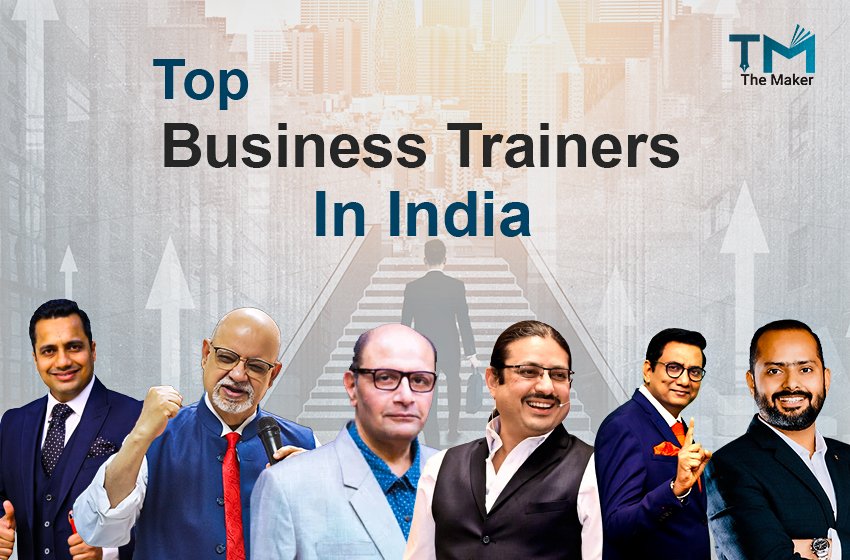 Professional life can go well with the right mentor. A business trainer is a professional mentor who guides and shows a roadmap to new and established business persons to reach their destination. In a professional journey, a trainer's advice is essential so go through the list to know the top trainers you can follow.
Dr. Vivek Bindra is a motivational speaker, thought leader, business trainer, and founder of the Bada business. Guinness World Records encrypted his name for his great webinars. He is a trusted advisor to more than 1500 companies and also trains 100+ CEOs in the country.
Dr. Suresh Mansharamani is a speaker, author, trainer, mentor, and serial entrepreneur who develop other entrepreneurs. He is a highly experienced Global OKR. His company, Tajaurba, was listed on the Bombay Stock Exchange.
Saurabh Kaushik is India's leading business trainer who helps industry leaders and entrepreneurs grow their businesses.
Rahul Jain is a founder of Business Coaching India. He has trained more than 17000 business owners in various sectors such as Software, Manufacturing, Travel and Tourism, Distribution, Event Management, Hospitality, Imports and Exports, Consulting, and other service providers.
Ujjwal Patni is a business coach, celebrated author, and motivational trainer who recorded 3 Guinness World Records in his name. He has more than 5 million followers who follow him on different social media platforms. His "The Ujjwal Patni Show" inspired and motivated people throughout the globe.
Prof. Parag Shah is a coach, mentor, chief strategist, and founder of the MIDAS entrepreneurship institution. He has marvellous skills and the ability to create the best business entrepreneurs for our country.