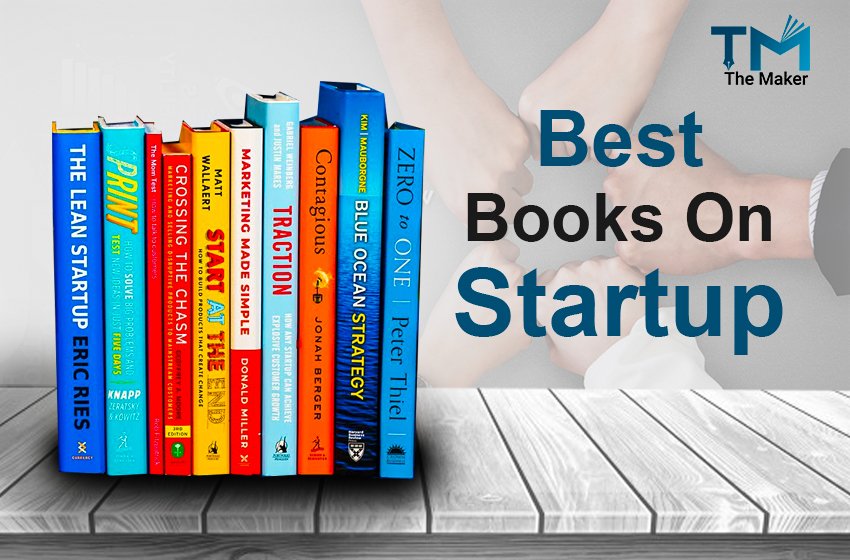 Startup books provide guidance, ideas, and inspiration to launch and grow a new business. Written by veteran entrepreneurs and business persons, these startup books not only provide entrepreneurial advice and strategies but also cover the most important topics like raising capital, gaining the customer's support, building a brand, introducing products to market, overcoming challenges, managing the stress, growing the business at a sustainable rate.
Here is the list of must-read startup books to help you enter the business.
Zero to One is one of the best entrepreneur startup books written by Peter Thiel with Blake Masters. This book is helpful for those planning to build a technology startup. Moreover, it provides a new way of thinking about innovation, overcoming stagnation, and launching a revolutionary technology that reshapes the existing business world.
Who, an award-winning book written by Geoff Smart and Randy Street, mentions about the biggest problem made in the business is hiring the best employee. Business owners focus on "what" rather than "who," which creates a difference in the success of a business. So this book teaches how hiring the right person for the job can shape your startup healthy.
David S. Rose's The Startup Checklist is a comprehensive and essential guidebook for a newcomer in the business. It provides a roadmap, guide, information, instructions, and actionable advice to make a strong business startup. This book also warns you to avoid the complicated problems faced in the future by taking advanced actions right from the very beginning, such as understanding the legal and financial problems, trying to take intelligent decisions without the help of advisors, securing funding, building strong teams, identify needs for your company and what you need from them.
Leading at the Speed of Growth
Katherine Catlin and Jana Matthews's startup book Leading at the Speed of Growth helps to show the right path to those who are in growth stages or preparing themselves to become a founder. This book guides you on what to do and what not at all stages of entrepreneurial growth. Moreover, it covers more than 500 hundred entrepreneurs' stories to teach, influence, and inspire you.
John Warrillow's Built to Sale provides the best tips for small business owners that will be helpful at every stage of their business.