Top Investment Advice from Warren Buffett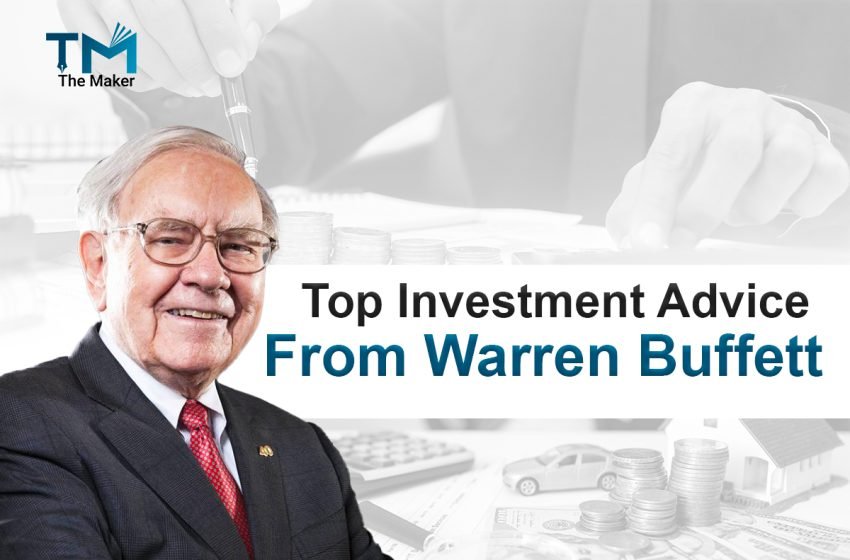 One of the great investors, the CEO of Berkshire Hathaway Company, Warren Buffett, got the title Oracle of Omaha. The way of his investment mostly brings him success. Here are some essential investing tips that you can adopt to grow. By keeping his investment advice in mind, investors can get safer stocks.
Keep safe margin
Prioritizing a safe margin is Buffett's critical investment philosophy. The proper margin helps to protect investors from losing money. Buffett's goal is to pay less than the company's intrinsic value.
Focus on quality
Warren Buffett's philosophy is to buy a high-quality company with a promising long term opportunity for continued growth at a fair price. He mostly never prefers to buy a struggling business.
Buy stock for long term
Buffett believes in buy and holds mentality. He concentrated on owning a stock for a more extended period or forever. A quality business earns high returns and increases in value over time. Buffett said time matters in business. Stock prices are affected with time, and only patient investors can benefit.
Ignore the crowd
Don't just buy the stocks because others are buying, and also don't choose to sell the stocks just because everyone else is buying.
Do not fear market crashes and corrections
Stock investors must aim to buy a stock at a low price and sell it at a high price. But unfortunately, human nature compels us to do the opposite. We are generally influenced when we see our friends making money, and we also start trying to make money. And when we find the stock markets crash, we generally prefer to get out before the price drops more.
Do your research
Buffett advised investors to do market research before investing money and should never get influenced by others' opinions and activities. According to Buffett, learn what you know and what you don't. You must be confident about what you are investing in.