Unusual Skills in Sales You Need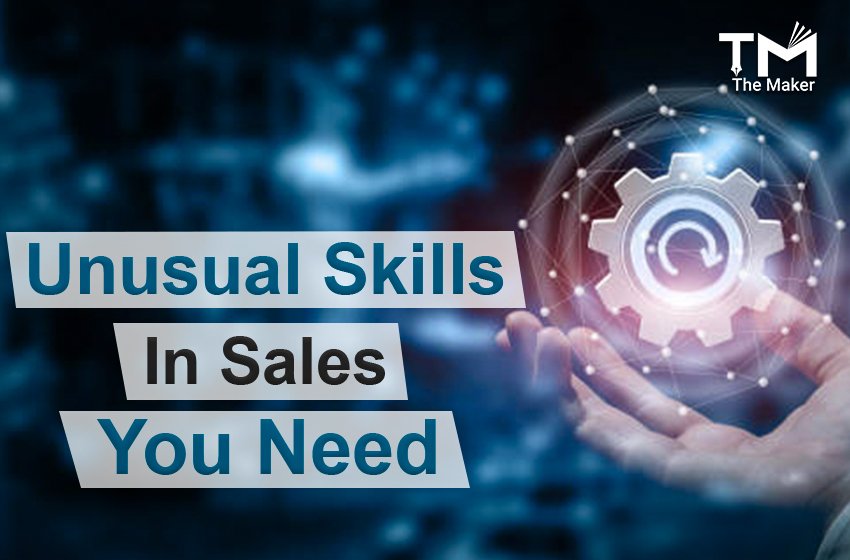 Sales jobs require specific skills that enable you to communicate successfully with prospects and close sales. These skills can be of two types: one that may come naturally to certain individuals and another that needs to be acquired according to the requirement. You have to focus on specific skills and then improve these skills through continuous practice.
Follow these particular sets of skills needed to become a successful salesperson.
Effective communication
Every sale can be possible through conversation. The salesperson must be able to effectively and clearly communicate with your prospects to convince them to purchase your product. Sales professionals need to learn both oral and written communication methods that help them communicate perfectly with customers and positively impact them.
Problem solving
A sales professional must have problem-solving and critical thinking skills to analyze the information and extract required data to help formulate solutions to problems. Moreover, such a salesperson not only solves problems directly in front of them but also can overcome objections. Along with this, they can anticipate future challenges and prepare for them.
Relationship building
Building strong relationships helps the salesperson to accomplish tasks more easily as it establishes trust, which automatically engages other people. This is the best way to form mutually beneficial networks. Having a true relationship helps close deals with your regular customers because they easily believe you.
Tech-savvy
As every sector is taken over by technology, a sales professional must be acquainted with digital devices. The advancement in technology transforms the way the organization runs the business.
Collaboration
Sales professionals need to collaborate with other departments, such as manufacturing, inside sales, and CRM. Collaboration is a perfect game plan where different roles are assigned to different members to make out easy outcomes.