What is a critical illness rider, and why it's a must buy?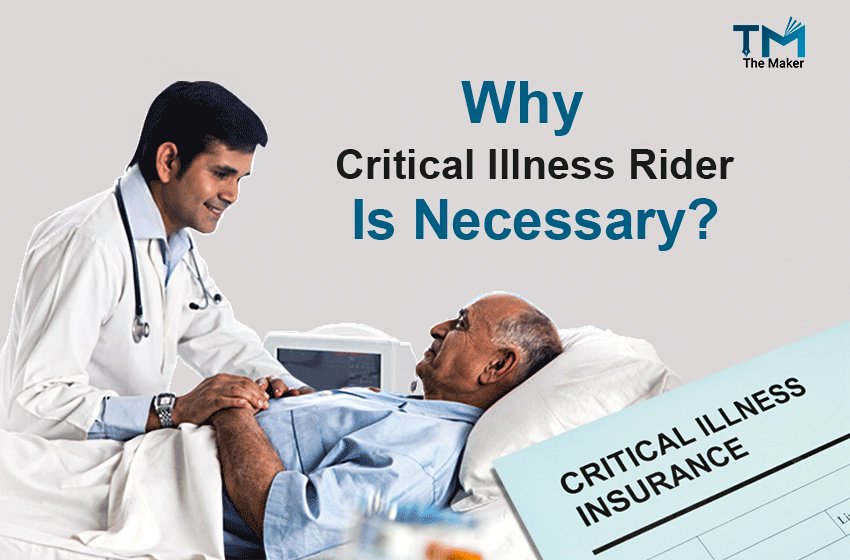 It is commonly seen that the changing lifestyle of human beings leads to more serious illnesses. The rise in serious illness drains the common people's pockets heavily. To tackle such a scenario, getting health insurance not only secures your future but also makes difficult situations convenient by saving money.
The health insurance policy protects the policyholder against the skyrocketing medical costs a person may incur during a medical emergency. Different health plans have different benefits. A standard health plan covers expenses such as hospital room rent, doctor's consultation fees, the cost of a diagnostic test, lab tests, medicines, etc.
Still, in some cases, only having health insurance may not be enough. Some critical diseases sometimes do not show up at the early stages of life but become critical over time. Such illness drained a lump sum of money. For that critical illness rider is very necessary.
The critical illness rider is an optional plan that can be bought for extra cover over a regular insurance policy. It provides coverage against some major terminal and chronic diseases such as cancers, organ transplants, heart strokes, kidney failures, heart attacks, coronary artery bypass, and so on. Moreover, it also covers some acute illnesses also.
It will be available to those suffering from critical diseases just after the diagnosis. But the rider does not cover pre-existing or hereditary diseases.
Critical illness riders have comparatively longer tenures than standalone critical illness plans. It covers along with your life insurance plan. If any people opt for this benefit along with a term plan, it will enable them to receive a much larger cover at a highly viable premium.