Best apps for enthusiastic travel entrepreneurs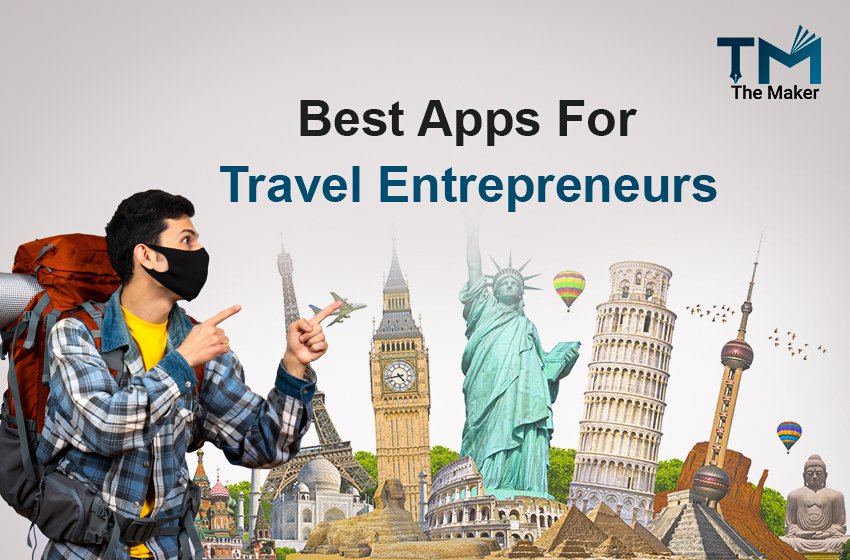 Post-COVID period, the companies have resumed their traveling across the world. All the travel plans are back in planning. The only difference being the budget is much slimmer, and the need for efficiency is higher.
Here are some of the best apps carefully selected for enthusiastic travel entrepreneurs. It surely smoothens your path and reduces the chaos that a business trip is known to cause.
CamCard
Business trips are less about traveling and more about organizing topics for discussion at a conference. As the name suggests, the app uses a camera to scan any card. Then, it lists out all the crucial points for your reference. Scanned cards are directly connected to the CRM. Therefore, it becomes easy to enter details within seconds.
Expensify
On a business trip, the employees have to keep track of where they're spending the company's money. Expensify helps you store all the receipts digitally and not physically. It operates on an on-spot submission and saves you from the trouble of sorting through invoices and old receipts. The app can be accessed at zero cost.
WorkFrom
No, do not confuse it with Workfrom home. WorkFrom is an app that lets you search for the best cafes, coworking spaces, and coffee shops in any city. It's directed towards assisting remote workers such as creatives, digital nomads, and freelancers. Cool people, fast Wi-Fi, and good food are all you need on your business trip. Socializing will bring some good exposure to your agency.
Google Drive
Google has given us endless innovations to ease our path to success. One such app is Google drive. It helps make live changes in any document, presentation, or spreadsheet. It's quite an invaluable tool for business travelers as the entire group can enter the details in one single sheet through different devices. Work in collaboration with your teammates regardless of your physical location.
Valuta+
This app is a must-have on your phone if you travel internationally. It's beginner-friendly and allows you to mark currencies of your choice beforehand. The best part is it doesn't need an internet connection to work. Whether you're out on foreign land for local shopping or need to close a deal, the app will come in handy to provide you with the correct exchange rate.