Google Meet's New "Zoom In" Feature For Better Visibility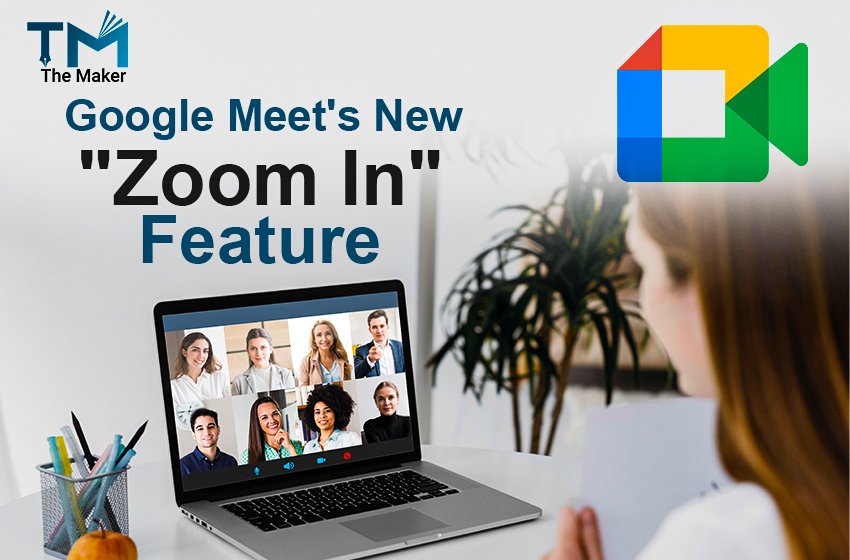 The tech giant Google announced the introduction of a new "Zoom In" feature for Meet users in India. This new feature provides users better visibility by automatically zooming in on your face. The company, in a blog post, said Meet would automatically frame the video to make sure that every participant can be equally visible before taking part in the meeting.
The main points about Google Meet's new Zoom In feature are-
The user can reframe the video manually at any time.
As the video framing happens automatically for one time, there are no motion disturbances that divert attention from the meeting's subject.
This feature comes without admin control. The feature is default disabled, but the user can turn it on manually.
According to the company, on 2nd November, the new feature is scheduled to introduce in the market. This feature was first announced during the Google Cloud Next 2022.
Earlier, the company had announced a Meet feature that allows users to unmute themselves by pressing the spacebar and mute themselves again by releasing it. It'll become easier for the users to participate in the meetings by quickly unmuting to say something, the company said.
Moreover, the company said this feature helps the user in those cases when you forget to mute again after unmuting yourself. By default, this feature is disabled, and you can enable it through the setting option in Google Meet.
The company also said they are in a plan to launch a new feature very soon where the meet calls will transcribe into text, and the users can save them in a Google Doc format for further use.