SBI Revises Its FD Interest Rates. Check Out The Latest Statistic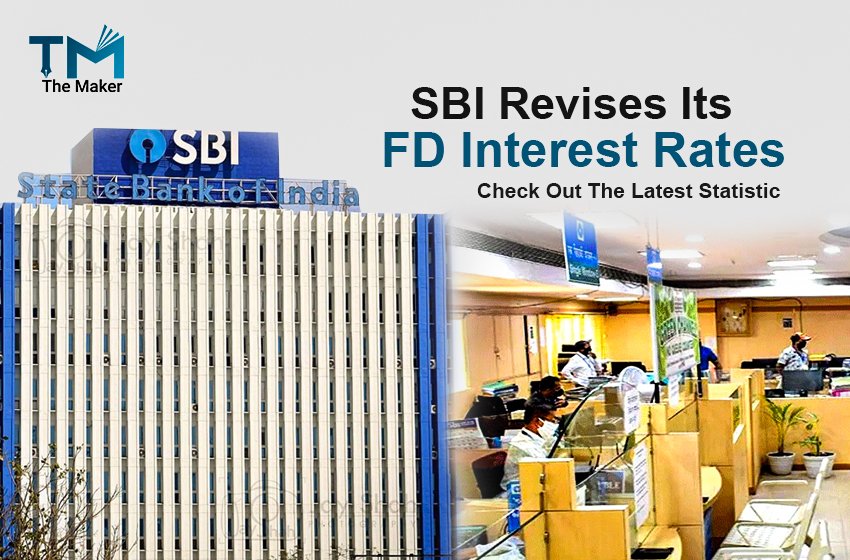 SBI, or State Bank of India, the largest public sector bank of India, currently made headlines for increasing its fixed deposit interest rates. It will be applicable for FD schemes falling under INR 2 crore. The interest rates were revised and increased for upto 20 points.
The new rate chart reveals that SBI will offer interest rates ranging between 3.00 to 5.85 percent for normal citizens. At the same time, senior citizens will enjoy interest rates of 6.65 percent on deposits that mature, ranging from 7 days to 10 years. 
Revised rate chart
Deposit schemes ranging from 7 to 45 days will now offer interest rates between 2.90 percent to 3.00 percent. Noticeably, the price witnessed a hike of 10 bps.
Moreover, for deposits with a maturing period of 46 to 179 days, the bank has increased the interest rates by 10 bps. So now the interest rate has gone from 3.90 percent to 4.00 percent. Deposits having a maturing period from 180 to 120 days will have an interest rate of 4.65 percent, which was once 4.55 percent. Deposits that come with a 180 to 210 maturing period will now give an interest of 4.70 percent, which was known to offer 4.60 percent before. FD schemes of more than 211 days but under one year now come with a revised interest rate of 4.70 percent instead of 4.60 percent.
Deposits between one to two years have experienced an interest rate hike of 15 bps. So, the interest rates went from 5.45 percent to 5.60 percent. Also, deposits maturing within 2 to 3 years witnessed a 20 bps increase from 5.60 to 5.80 percent in the interest rates. For 5 to 10 years of maturing period, the deposits flaunt a 20bps increase in the interest rate, which makes the current interest rate stand at 5.85 percent.
Senior citizen rate chart
There's a separate and special SBI Webcare scheme for the fixed deposits made by senior citizens. For five+ years of tenor, their deposits flaunt a whopping 30 bps to 50 bps. The scheme is valid until the 31st of March, 2023. SBI pensioners and SBI staff will enjoy an additional 1 percent interest rate over the designated rate.