How To Do A Business Startup In Odisha?
Today everyone wants to open a startup. Some have what it takes to start a startup, and some don't. What to do in this case? What is essential for a startup? Let's talk to Jasdeep Singh, owner of Paji Transport, to find out the answers to these questions.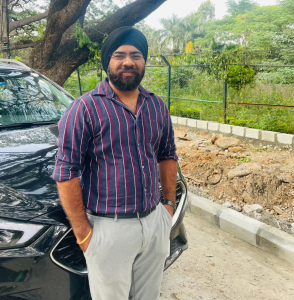 How did you start your startup?
I completed my MBA degree in 2015 and then worked in data science. Later I joined my family business, in which I faced various difficulties. After that, since I had studied data science, I knew what we could do with data and technology, so we combined the two and created a transfer symbol. Even then, we faced many difficulties, but now we have learned, so we are doing a lot of work.
How is your business growing today?
Our business is going well; we have got more than two investors. As a result, we could focus both in and outside India.
In what things do you pay more attention to while doing business?
I believe it should be my responsibility to keep my employee happy. Because if they are happy then only they can work for your company with dedication. Moreover, I pay attention that if I have 5 people assigned to different jobs, they can keep their subordinates and treat them as I am treating them. This spirit is very important to make a healthy work environment.
What is the future of startups in Odisha?
The future of startups in Odisha is very bright. Odisha is an unexplored market in India and is the best place to startup a business. A few months ago, Startup Odisha took some startup companies to Dubai, including our company, whose sponsor was the Odisha government. Make in Odisha is also coming up with a good program to which we have been invited. So Odisha is also promoting our business. Money has never been scarce in Odisha; the people of Odisha have a lot of money. Therefore, startup companies and businesses can and will continue to do well for the Odisha government and the people of Odisha.
How are you promoting your business?
We have separated sales and marketing in our company. We focus on marketing to our small size customers. We target LinkedIn, YouTube, Facebook, and Google and don't work on Instagram and Twitter because we don't have customers there. We do post and content writing so that we can reach more and more people. Similarly, in sales, we have a lot of people who collect a lot of numbers. We have a lot of data, whether we talk to the original union or we talk to him. So, we used to contact people through traditional email messages and social media to reach people.
What tips would you give to aspiring startups?
Start a startup because you want to do it, not because it sounds cool, and also because those who have already started a startup are doing well and making a good income. Moreover, as good as it looks on the outside, it's a tough world from the inside, so if you have an interest, do it. Secondly, it is better to tell as many people as you want to do from the beginning because if you tell someone who is in this field, they will surely share good ideas with you. After that, when you start working, you will see that you have already learned a lot and solved many problems.