Marketing Gurus to Follow Online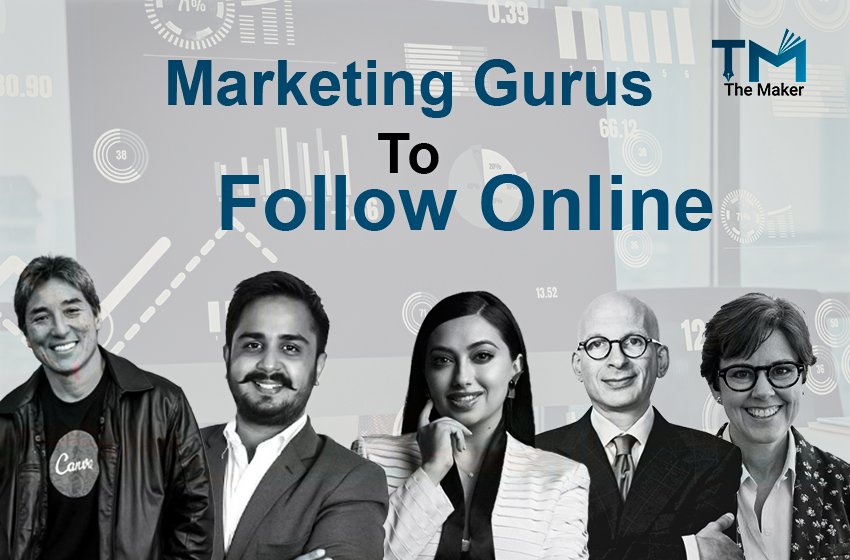 With the influence of digitalization, many people dream of becoming a marketer on the digital platform. The right advice and direction are necessary at the beginning stage to become successful in the career.
Sometimes the people surrounding you may not help you make the right choice, in such case you have to take the expert guide. Here are some marketing gurus whom you can follow.
Guy Kawasaki is a marketing executive of Silicon Valley, a brand ambassador of Mercedes Benz, and the author of most popular marketing books such as The art of social media, The Art of the Start, and others. He also worked with Apple Company in 1984. He is considered a marketing guru for people who are passionately interested in becoming executives and marketers to make money.
Sorav Jain is counted in the list of top digital marketing gurus. At 17, he began his career as an SEO professional in digital marketing. He motivates every business person, marketing expert, online marketer, and student by giving lectures, writing informational blogs, delivering training programs, and guiding digital marketing students. Moreover, he has his websites, namely www.soravjain.com and echoVME.
Shama Hyder is an amazing marketing guru, along with the CEO and founder of Zen Media. She earned the title "Millennial Master of the Universe" and "Zen Master of Marketing" by Fast Company and Entrepreneur Magazine respectively. She is also a keynote speaker and the author of "The Zeon of Social Media Marketing."
Seth Godin is a renowned blogger, marketer, and author of several popular marketing books. He wrote more than 18 marketing books. Linchpin, This is Marketing, All Marketers are Liars, and Purple Cow are some of his famous marketing books.
Ann Handley is considered one of the best female marketing gurus. She is, by profession, a journalist and later became a marketer.