Switzerland has shared the fourth set of Swiss account details with India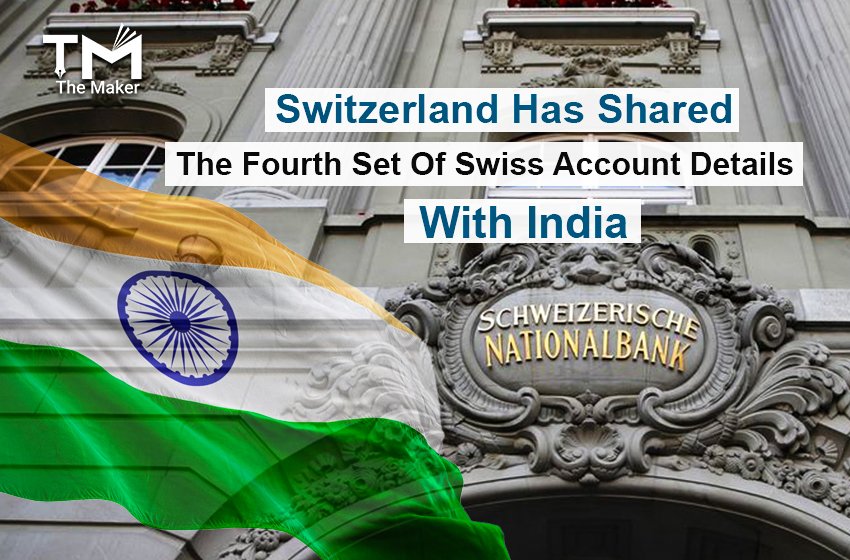 India has got the fourth set of account details of its nationals and organizations from a Swiss bank as a part of an annual automatic information exchange under which Switzerland has shared the information of nearly 34 lakh financial accounts with 101 countries.
In January 2018, after a long process, there was an agreement between India and Switzerland that Switzerland would share the account details of all the Indian account holders who have held an account in the Swiss bank. The first automatic exchange with India was started in 2019. It was one of the 75 countries to receive the information that year. Last year, India was one of the 86 countries that received the information.
The officials said that in the last month, the exchange was taken place, and the next set of information would be shared in September 2023 by Switzerland.
In order to fight against black money and bring transparency, the Swiss Federal Office has given a detailed account of the account holders. Switzerland has exchanged the information with 101 countries with details of around 3.4 million financial accounts. This year, five more countries have also been added to the Swiss AEOI list. They are- Albania, Brunei Darussalam, Nigeria, Peru, and Turkey.
The experts said that the data received by India under AEOI (Automatic Exchange of Information) would help file a strong prosecution case against those involved in money laundering.
Swiss authorities have shared all the details necessary for a legal framework in India, such as personal identification, account details, and financial information, like name, address, country of origin, tax identification number, account balance, and capital income.
However, the officials denied disclosing details about the exact number of accounts or the quantum of assets held in the accounts by Indians, citing strict confidentiality clauses governing the exchange framework.
The exchanged information allows tax authorities to check whether the taxpayers have correctly filed their tax returns or not.
Moreover, in the last year, Switzerland has agreed to share details about real estate assets owned by foreigners there. However, the information about contributions to non-profit organisations and other such foundations still remains shut.